Good afternoon/evening everyone! Lots to share so I'll get right to it without delay!
Governor's Recent Announcement & What It Means For Schools
On Tuesday, along with Governor Mill's announcement that she was extending the stay-at-home order through May 31st, she also outlined a four phase plan for how the state of Maine may re-open its businesses between June 1 and August 1, 2020. The best summary of that plan I have found is
LINKED HERE
if you'd like to review.
Of course, after reading this folks may ask the question, well what does this now mean for schools? Also on Tuesday, Education Commissioner Pender Makin sent a message to all Superintendents across the state answering (at least partially) that very question. Her message is
LINKED HERE
, please note the highlighted portions.
So bottom line, our schools will remain closed and distance learning in effect through June 16, 2020. What we are working on now (among many things) is planning for what summer programming may look like and what our opening of school may look like. As you saw in the Commissioner's response above, the state is also working on these issues and we will have answers to at least some of the myriad of questions associated with these complex decisions soon. There is no question in my mind that we will be offering some form of summer programming this summer, especially for those most in need like some of our special education students. The only thing I don't know YET is what these programs will look like, what students and what staff will be involved, and how these programs will inform how we open school differently this fall. The minute I have these answers - you will too. Promise! Please Stay Tuned!
End of Year Plans for Students Across Grades K-12
Last night the administrative team reported out to the School Committee on our plans for the end of the year. I wanted to be sure to share these with you so you know what to expect. Please note that although transition activities are mentioned in these plans, details are not shared - YET - on what those transition activities will be and how they will work. That is because we will be providing the School Committee with a specific report on just these activities at our May 13th School Committee meeting. So once the School Committee has had a chance to review these transition plans, I will share them with you as I am now with our end of year plans.
Here are our end of year plans broken out by Grade level:
*
K-5 Schools
(plans for all 3 elementary schools)
*
Gorham Middle School
*
Gorham High School
Once again, more details on specific transition plans - to include end of year step up days, job shadowing experiences, graduation celebrations, etc. will be made available after the School Committee Meeting on May 13th if not before.
As always, if you have any questions, please reach out to either myself or your building principal via email. We would be happy to answer any/all questions you may have! ☺
Town of Gorham STRONGLY ENCOURAGES Use of Absentee Ballots For July 14 Referendum
I just got this message from our Town Manager and Town Clerk. I definitely agree given the circumstances that if it is possible to use the absentee method - PLEASE DO...here are the details from Ephrem and Laurie:
Absentee ballot applications are now available for the July 14, 2020 State Primary Election and Annual School Budget Election. During the current health pandemic in the United States and in Maine, the Town of Gorham highly recommends voting by Absentee Ballot.
You may vote absentee by requesting a ballot and one will be mailed to you when they become available. Absentee ballots must be returned by 8:00pm on Election Day.
You may request a ballot online by clicking here:
You may also request a ballot by calling the Town Clerk's Office at 222-1670, 222-1674 or 222-1676.
Gorham Schools Spirit Week Challenge - For Teacher
Appreciation Week NEXT WEEK
Our Gorham School District Volunteers who are being honored this week are sending out a "challenge" to students for Teacher Appreciation Week that is scheduled for Next week! Its simple...create a short video or photo of student(s) showing school spirit to the email provided below and enter in the name of a Gorham School Staff member that you'd like to nominate to win a daily drawing prize! More detailed information is LINKED HERE and included below! Let's show how our teachers how much we care - even from a distance!
Principal Appreciation Day TOMORROW
These next few weeks have all kinds of celebrations of all of those who contribute to schools. Tomorrow (Friday) is Principal Appreciation Day! If you want to share a THANK YOU to our principals, please feel free to post on your twitter and facebook accounts and use the #Gorhamprincipalsrock
During times of crisis, leadership become so important...and we are extremely blessed with some of the best building leaders around! I know I reap the rewards of their skilled leadership daily! THANK YOU to our building principals for all that they do... here are their names and email addresses in case you'd like to personally thank them too!
- Becky Fortier, Great Falls Elementary School (becky.fortier@gorhamschools.org)
- Cynthia Remick, Narragansett Elementary School (cynthia.remick@gorhamschools.org)
- Brian Porter, Village Elementary School (brian.porter@gorhamschools.org)
- Quinton Donahue, GMS (quinton.donahue@gorhamschools.org)
- Brian Jandreau, GHS (brian.jandreau@gorhamschools.org)
Volunteer Appreciation Week This Week
We have some of the best darn volunteers around!
THANK YOU for all that you have done, are doing, and will do for the Gorham Schools! Here's a few "thank you notes" shared by folks:
THANK YOU FROM ALL OF US AT THE GORHAM SCHOOLS!
Results of Parent Thought Exchange Survey
THANK YOU to all the parents who participated! Awesome feedback! Please know we have already begun to use it to help inform continued decision making on our distance learning journey together!
If you are interested in the results, please
CLICK HERE
to read a brief letter from Assistant Superintendent Chris Record and then find a link to the information collected.
Superintendent's 360 Evaluation Survey - TO INCLUDE
What better time to seek feedback from those you work with in leadership than during the middle of unprecedented change! Each year, I ask all Gorham Schools staff, members of the administrative team and members of the Gorham School Committee to participate in a leadership survey aimed at helping me to improve my practices as a district leader. This year I have decided to add Parents to this list and to also seek your very important voice in helping me to identify areas within which I can improve as a leader and areas that I may already have strength.
Below is a link to this survey. I would ask that if you are interested, please take 10-15 minutes to complete this survey and provide for me this very important feedback. The survey is completely anonymous. Results will be shared in summary form with the Gorham School Committee and will be used to help inform my evaluation process and my goal setting for the 2020-21 School Year.
If you have any questions, please ask - otherwise
CLICK HERE
to participate in the survey!
THANK YOU!
A Quick Reminder About How We Can All Help Prevent the
I know...you are all probably sick of hearing this, but that's typically when reminders are good - when we want to begin ignoring them desperately, but know we shouldn't...so here goes - nice and quick...
• Practice Physical Distancing.
• Wash your hands often with soap and water for at least 20 seconds.
• Avoid close contact with people who are sick.
• Cover your cough or sneeze with a tissue, then throw the tissue in the trash.
• Avoid touching your eyes, nose, and mouth.
• Clean and disinfect frequently touched objects and surfaces.
• Stay home when you are sick except to get medical care.
A Learning Resource for our Older Students and Parents
I realized recently that I had provided over time several different resources for parents and students that might be beneficial to the learning of younger students, but I hadn't really shared much focused on our older students. I came across this little resource for students and parents in grades 9-12 that I thought folks would really enjoy. Thank you Sandra Rocket our talented librarian at GHS for sharing! Check it out!
A Nice Article - Thought I'd Share
In closing I saw this article over the April vacation that I thought was really just a great way to refocus and help me to "square my own shoulders" sort to speak and fortify for the next leg in our journey together. I thought it was worth sharing excerpts with all of you...
Excerpt from an article from The Chronicle of Higher Education Written by Aisha S. Ahmad, an assistant professor of political science at the University of Toronto
Rather than cling to illusions of normalcy and control, let the alternate universe teach you all-new ways to be and do. The world is different. So let's be different, too. For this strange period in our lives, we have the opportunity to learn entirely new approaches to productivity, knowledge, connection, community, and happiness. There is a new space opening up between the walls and restrictions of this pandemic. Approach this new space as a visiting student, learning the ropes. Try to embrace this opportunity with curiosity and willingness.
Protect your mental health and emotional resilience. I know from experience how draining it can be to try to remain hopeful and teachable in the face of prolonged disaster conditions. A few simple tools can help prevent a downward spiral and facilitate a successful personal transformation.
(read more starts here…)
To start, it is toxic to compare your situation to anyone else's, particularly to those who you think are better off.
Watch for these reactions, and try to notice if your anger is coming from a place of envy or self-pity. Don't judge yourself — just take note of it as an important clue to your own daily mental wellness. If you find yourself fixating on what someone else has, change the channel. Wish everyone well. Then close the door. A little mental discipline in this area will pay dividends.
Actively shift your focus to gratitude. This is a practical and effective tool for remaining mentally resilient under sustained disaster conditions. If you're new to this practice, make it a formal exercise with a small team of people who face comparable conditions and challenges. Every morning, write down 10 things you are grateful for in the here and now. Don't include the things that you miss, or the things you can't wait to do when the pandemic is over. Focus only on the light and relief you can find right now. Dig deep. Get a little sappy. Then share your list with your team to start your day. A regular practice of gratitude can help keep you in good humor, even under prolonged disaster conditions.
Of course, none of these mental exercises can be done perfectly. If you lose a day because you fought with your spouse, got into a Twitter war, watched 10 hours of cable news, and ate a bag of Cheetos, just let it go. Who cares? Nobody is going to get an A-plus in cheerful pandemic living, so cut yourself and everyone else some slack. Take this pandemic one day at a time.
Gorham Business Exchange "Split the Tab" Campaign
If you aren't aware of this awesome way to help Gorham's small businesses...you should definitely check this out! Our small businesses have done sooooo very much for us in the past - it would be awesome if we can all find a way to "return the favor" and this is definitely a great way to think about doing that! Check it out!
Also, did you know these fine Gorham businesses are either open or re-opening soon?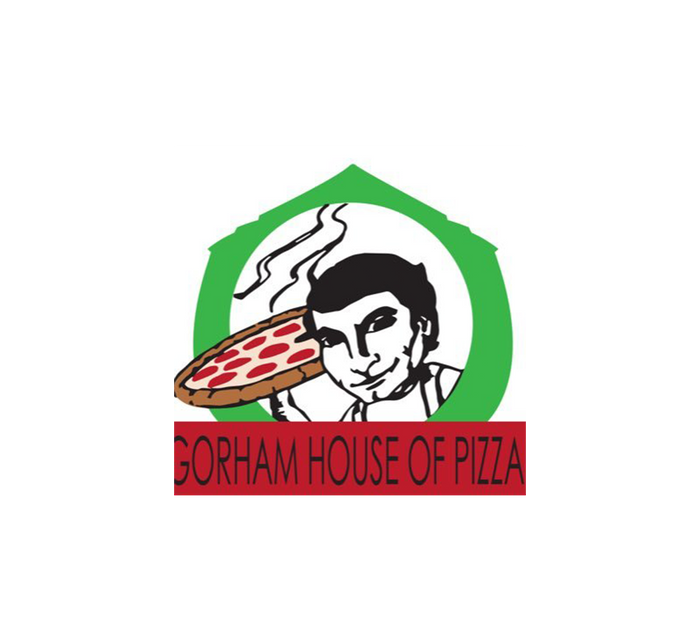 --
We will reopen for takeout & curbside pickup service only. We have made changes to help with safety measures for our customers & staff.
Call us at (207) 839-2504
Our modified hours will be:
Sunday-Thursday: 11AM - 8PM
Friday & Saturday 11AM - 9PM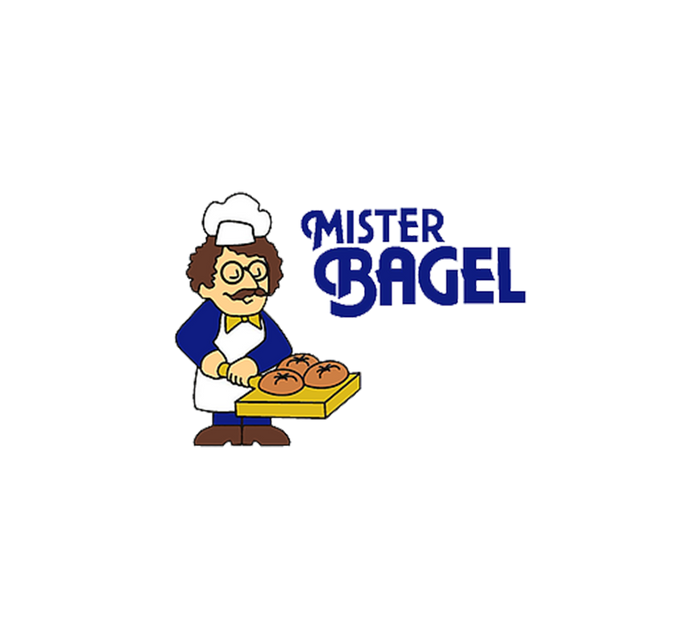 We are back! Reopening on Thursday, April 30th at 6AM! See you then & please spread the word to friends & family!
Call us at (207) 839-2802

Our modified hours will be:
Thursday & Friday: 6AM-1PM
Saturday & Sunday: 7AM-12PM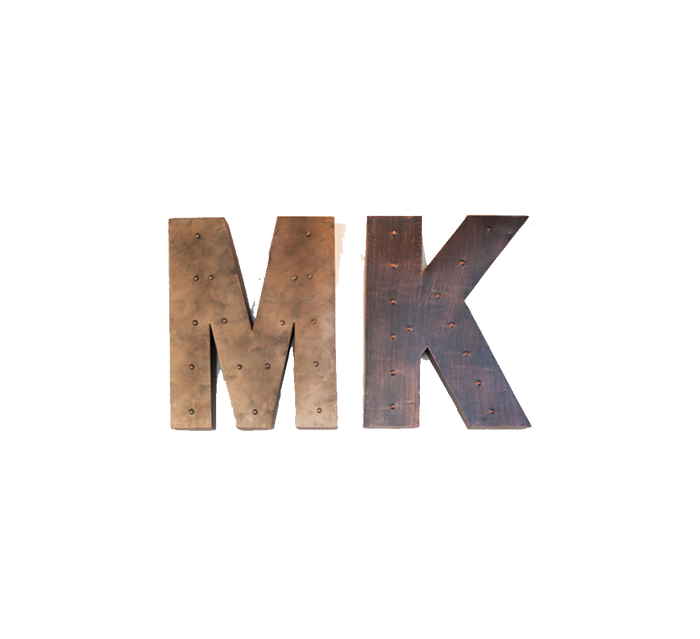 Curbside Pickup MK Kitchen!
--
Enjoy MK at home tonight, preorders start at 2:30! Call ahead & place your order with a pick up time between 3:30 & 7PM. Pay by card over the phone & we will bring your dinner out to your car in our parking lot.
Call us at (207) 222-2588
Our modified hours will be:
Tuesday-Saturday: 3:30-7PM